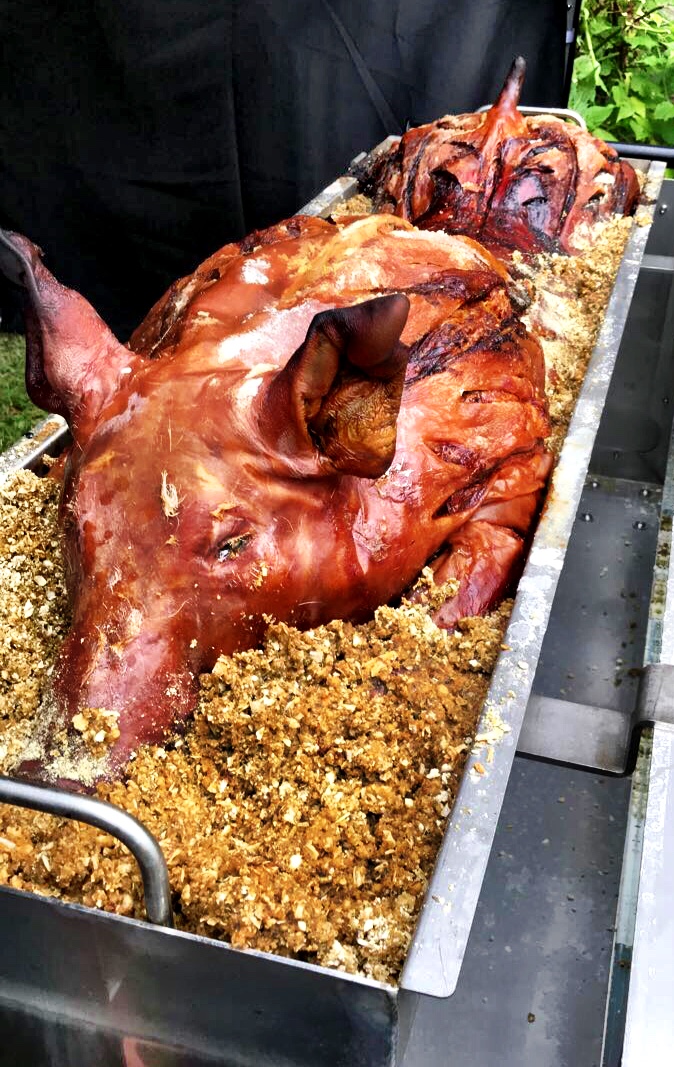 If you're looking for a smooth and reliable catering experience that makes its mark in your memory bank, then look no further than Hog Roast Lutterworth. Exuding enthusiasm, professionalism and determination; our dynamic team will quickly put your mind at ease with our gourmet menu items and smooth-running service, each of which can be tailored to suit your every need. Yes, really!
Presenting a level of excellence that can't be found anywhere else, Hog Roast Lutterworth can be relied upon to deliver a stress-free dining experience that your whole family will enjoy, no matter what event you're hosting.
For over ten years now, we have paved the way in hog roasting, and it is our main focus to reintroduce this medieval cooking method to as many people as possible – but with our own modern twist.
Our time spent as the industry's leader has given us plenty of opportunities to do just that and; to experiment with our execution of this timeless serving style. So, it is with great pleasure that we are able to offer our customers and clients an expansive assortment of catering options at fair prices.
Our mouth-watering menu plans and glowing testimonials speak for themselves. Plus, with our bubbly crew on hand to guide you through each step of the booking process, we're quietly confident that you'll find everything you've been looking for right here at Hog Roast Lutterworth!
Fresh-Cooked Food Is Our Promise To You
Presenting you with farm-fresh flavours is our top priority here at Hog Roast Lutterworth. Because as food lovers, first and foremost, we understand that quality dishes start with quality ingredients, and as a result, we take great care with the products we select.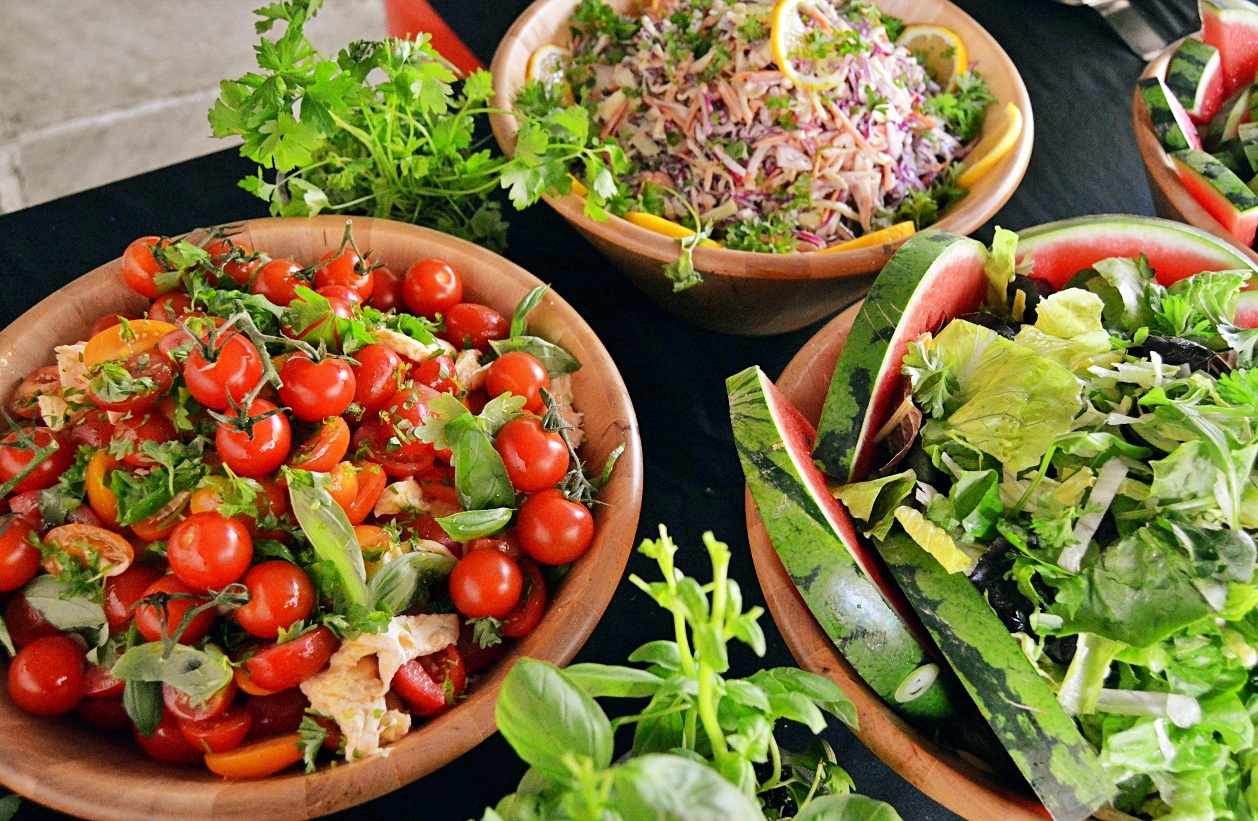 Having built long-lasting relationships with accredited farmers in the local area, we are able to hand-pick each item of produce, guaranteeing you a delicious banquet comprising of ethically-reared meats, perfectly ripened fruits and vegetables that really crunch.
Next, of course, comes the cooking – and this is where our time management skills really show. You know what they say about perfection taking time? Well, it's true!
While some meats take only a handful of hours to prepare and serve, other, larger meats, can take upwards of six hours! For us, though, the importance of serving fresh, palatable food is far more important than cutting corners, which is why our chefs' will always take care to arrive on-site early; allowing themselves enough time to prepare your chosen feast.
Catering To Suit Every Requirement
Hog roasting itself might be an ancient cooking art, but, at Hog Roast Lutterworth, we have done all that we can to modernise this historical group-dining experience by expanding on, and evolving our services with new and innovative options. These include:
The Gourmet Delivery Service – Shaking up the way we do things here, Hog Roast Lutterworth now offers our customers the chance to enjoy one of our delicious menus at home. So, now, instead of organising a party, you can order a delivery of your favourite hog roast flavours.
Indoor and Outdoor Dining – The UK is notorious for its unpredictable weather, but we won't let that stop you from having a great time! Our lightweight machinery can be set up inside or outside with equal ease, allowing you to enjoy our delicious hog meat whatever the weather.
Informal and Formal – Every event is different, and it's important for us to match the tone of each celebration we attend. So, our menus range from being simplistic to extravagantly, which allows us to meet everyone's needs.